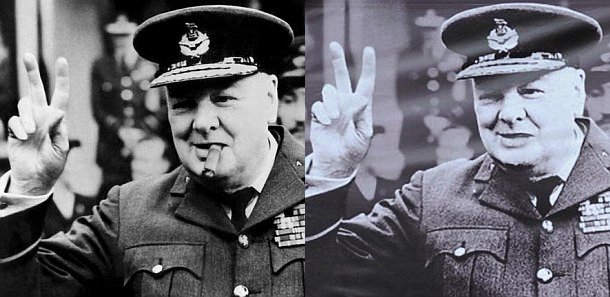 It seems the man who steered Britain through the most dangerous period of its recent history HAS fallen victim to the modern curse of political correctness.

Last night the question of who removed the cigar and when was something of a mystery.

The Winston Churchill's Britain At War Experience, in South-East London, confessed to being astonished to discover that the image may have been doctored.

Which is a little embarrassing for the staff at the charitable trust, because the photograph features on a giant poster hanging above the museum's main door.