Roh Roh, Rezko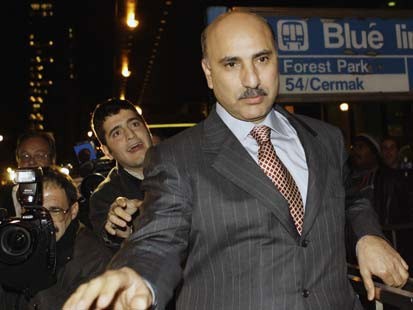 The thorn in Obama's side, and the guy next to Bill and the Hill - Tony "Slum Lord" Rezko has been ordered to jail.
(see here)
Looks like that flight risk went up when that picture of him and the Hill went up.
This is the part in Scooby Doo where the local sheriff takes the rubber mask off and hauls the guy off to jail - where Scooby and Shaggy both try to explain how they're not scared, while and then they over react to something stupid, and everyone gets a cheap laugh.
So he's no longer out on bail - just means that, uh, well - you better be under protective custody, buddy. Oh, and Tony - don't drop the soap.
Labels: Obama and Clinton